Hello Everyone, as you may remember from my recent blogs, our farm is in the village of Pilton in Somerset, where the Glastonbury music festival is held and this week has been the very big build up to it; we can see over the fields in the distance tepees are up and all the stages are built and there's a real 'buzz' in the air.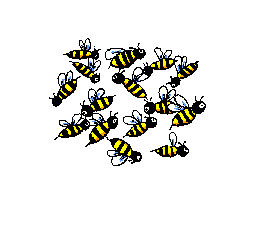 Farmer Clive was telling us that the festival has been running since 1970; that's a long time for a festival and apparently only 1500 people came that first time, they paid £1 only entrance and everyone was given free milk!  Bit different to this year when there's about a quarter of a million people coming.  He found a photo of the original poster so I've put it here for you to see.
Later some of the Big Girls were telling me about how in the past Glastonbury Festival had some very soggy years with mud everywhere – as you can see from this old photo.
I hope with all the rain we've been having this week, it doesn't rain too much for all the visitors this year, I don't mind some rain and mud myself though!
Finally a very Happy Fathers Day to all the Fathers for tommorrow, Farmer Clive is looking forward to celebrating with his daughters this weekend, perhaps they'll have some of our award winning panna-cotta for dessert, you can buy it direct from our online stockist Abel and Cole , Strawberry and Vanilla goes great for Wimbledon!
That's all for this week, more moos next week.
Bonny